August 2nd, 2022 | by statelyhomes | Posted in Uncategorized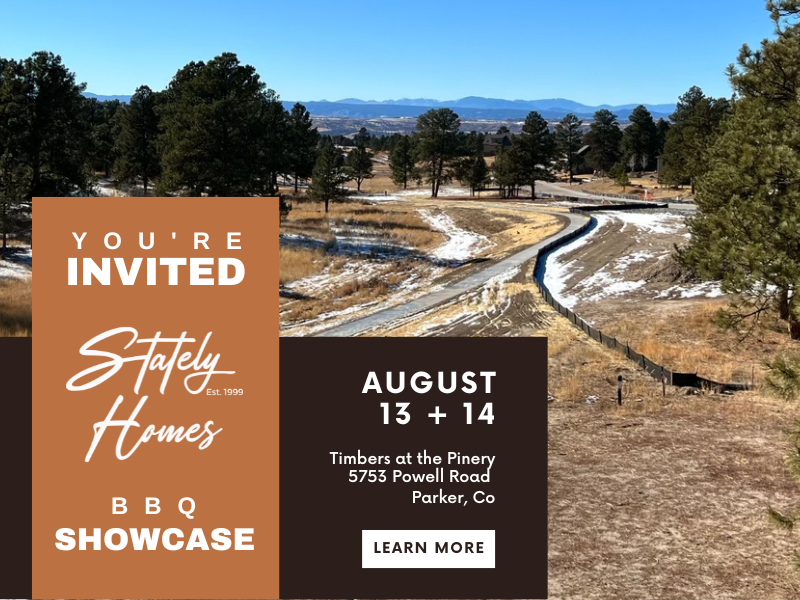 Stately Homes is extending a welcoming invitation for all to attend a casual BBQ at our available lot at
5753 Powell Road, Parker, Co, The Timbers at the Pinery. The BBQ is from 11:00 to 3:00 on Saturday & Sunday, August 13th + 14th.

At the BBQ, we will be showcasing Lot 36 and what it has to offer. This .56 acres custom homesite has a
beautiful open space on 2 sides, with an incredible view of the mountains from the west windows of the
future home. The site has acres of adjacent woods, open space, 5.9 miles of walk and bike trails, and a
children's playground.

We look forward to meeting with you! Please bring your appetite and your imagination.